Since our team's main goal is to introduce players to the games and casinos that are legit, trustworthy and profitable, we have decided to say a word about the games, specially – minigames that are worst on the market!
Thanks to our gambling experts who deliberately play on different online casino platforms to give ratings to them, we have the list of games that are worst with design, profitability, RTP and customer approach.
So here's the list of mini games and crash games that you should never play
Worst Crash Game – JetX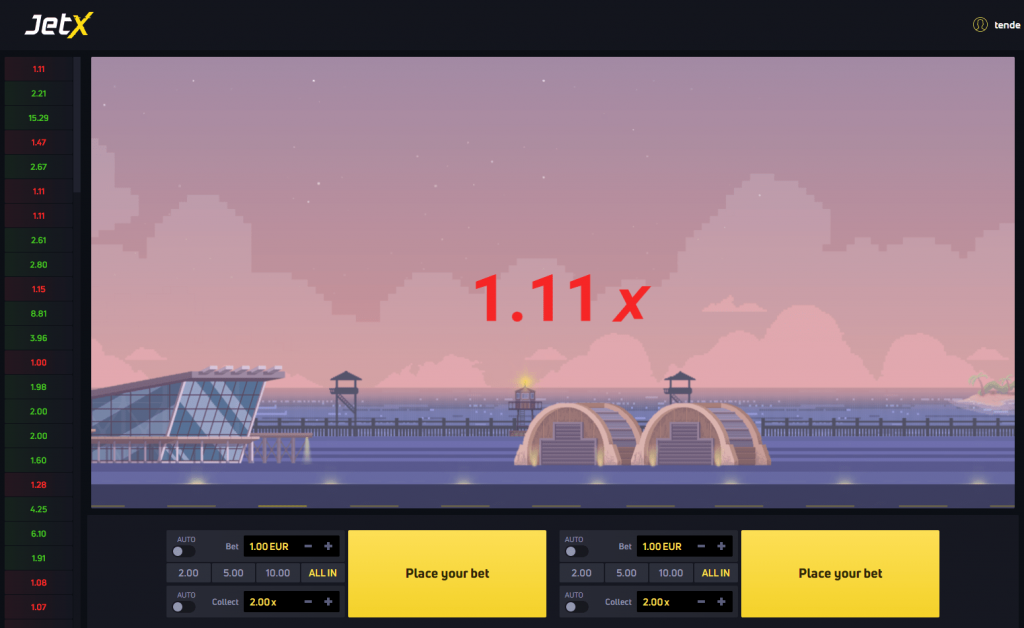 JetX is a crash game that gained extreme popularity in Brazil and France following the successful marketing campaign of Cbet. It has caught our eye to check if the game was really good and if it was actually paying us money. So we deposited a test amount of money and played it.
The game design is simple, a flying Jet flies to the air and it randomly explodes on a random multiplayer. After 5 game rounds we have noticed bugs that customer support couldn't why it happened. Here's the list of bugs we experienced while playing this game.
Unable to cash out JetX
We have been using one of the best internet (25 MBPS) while playing. It was very common that we clicked cashout on around 2x and the button did not really work. The jet immediately exploded after our click. We have rechecked our internet connection, cleared our cookies and caches (as live chat suggested). But still, 1 of 5 game rounds were with this bug, the cashout button did not work!
JetX bet by itself
One of the strangest issue we had with the game was that the bet was placed even though we didn't click anything. We had a game board open and we were chatting with the live chat, when the Bet was placed automatically (the auto bet function was off). Again, we asked customer support to check why this happened and they had nothing to say except to tell us to clear cache. We searched in web and found that many people had the same problem of JetX placing bets without player's will.
Jeu Du Chien
Following the success of MyStake Chicken. A lot of game providers have decided to create a similar game to look like it. The Chicken game itself is an analog of Mines by Stake.com and other minigames. However the difference is the game design, which is just amazing. A lot of TikTok influencers played the game which caused its popularity. After a few months of its release, MyStake Chicken was more famous than original Mines.
However, a French Casino, named Casinozer decided to create a game similar to Chicken with design and with NAME. A lot of people searched in google for Jeu Du Chicken (Game of Chicken on French). So the French casino wanted to steal Chicken's traffic and released the game called Jeu Du Chien (just few letters different from Jeu Du Chicken). The idea of this game was to appear on google while people were searching for Jeu Du Chicken. But the question is:
Is Jeu Du Chien as good as Jeu Du Chicken?
The game design of Jeu Du Chien repeats the design of Chicken MyStake as the main obstacle is bone in both cases. But there is a major difference with the gameplay. The design of Chicken is smooth, opening a new tile is more fun and the animation, grid size and profitability of Chicken is much better than that of Jeu du Chien. After testing the game for few days, it has been proven that it's not as good as Game of Chicken and is just a unsuccessful copy. Remember when Mexican Film Company shot the copy of Breaking Bad? The show was not as successful as the original Breaking Bad. The same happened to Jue du Chien. It's not loved by players, and it's not as joyful or profitable as the Chicken Mystake.
CsGo Cock Crash, Roobet Crash Predictor, Aviator

The crash games you should never play are Cs:Go Cock, Aviator and Roobet Crah as these games are so simple that you only see a line going up in the sky and it randomly explodes. The game design, user experience and average multiplayer explosion is so bad that nobody would ever want to spend their time playing one of these games. We would suggest to stay away from such simple crash games as they are developed with 0 effort and 1 goal – to rip off the money from the players. After testing, these minigames have been proven to be the worst minigames
Play Trusted Mini Games with Bonus
As we spoke about the worst minigames, it's time to reveal the best ones. If you're looking for a cool game to play games on, visit our game review page. You can get special bonus, free bet, free spins and much more on your favorite games by visiting our bonus page!