Mystake casino is very popular all around the world, and if you are one of the users, you might be interested if Mystake app is available. The short answer is no. Mystake has not launched its application yet. However, as we were informed, it will be available for users soon.
We want to warn you that there are scam apps that pretend to be Mystake and might steal your information, even passwords. One of them is even in Google App Store. These types of scams are unfortunately common, and it's essential to be aware of them in order to avoid falling victim to them.
Only way to avoid these scams is to download app from a trusted source. In the case of Mystake, the official website is a reliable one.
Fake Mystake APPs
After research, we found out a number of fake apps that counterfeit Mystake. It already has more than 1000 downloads.
We even downloaded the application and found loads of bugs. The app does not work properly and when you sign in or sign up with it, we suspect they steal your data. Beware of it, and if you find such an app, report it immediately.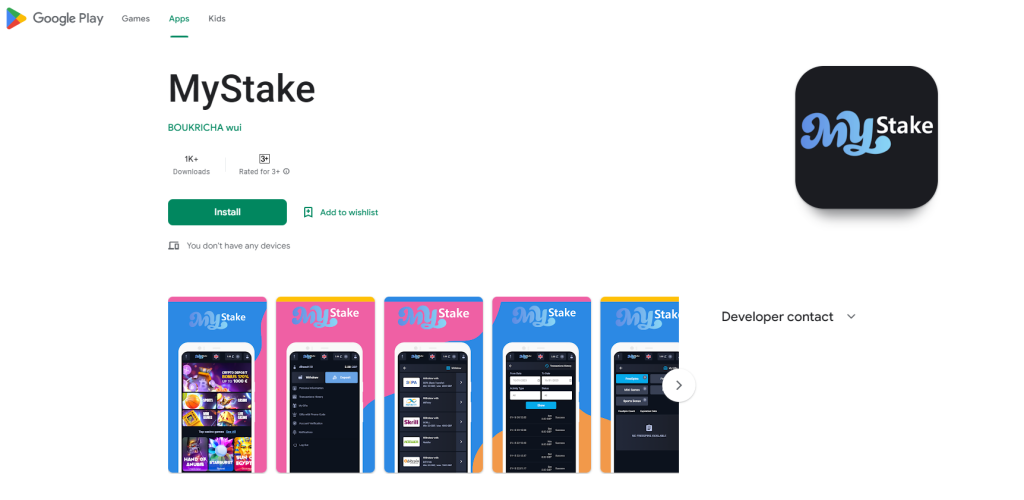 There is a second website that offers App of Mystake. All the applications of Mystake are fraudulent. As we mentioned Mystake has never released its APP yet.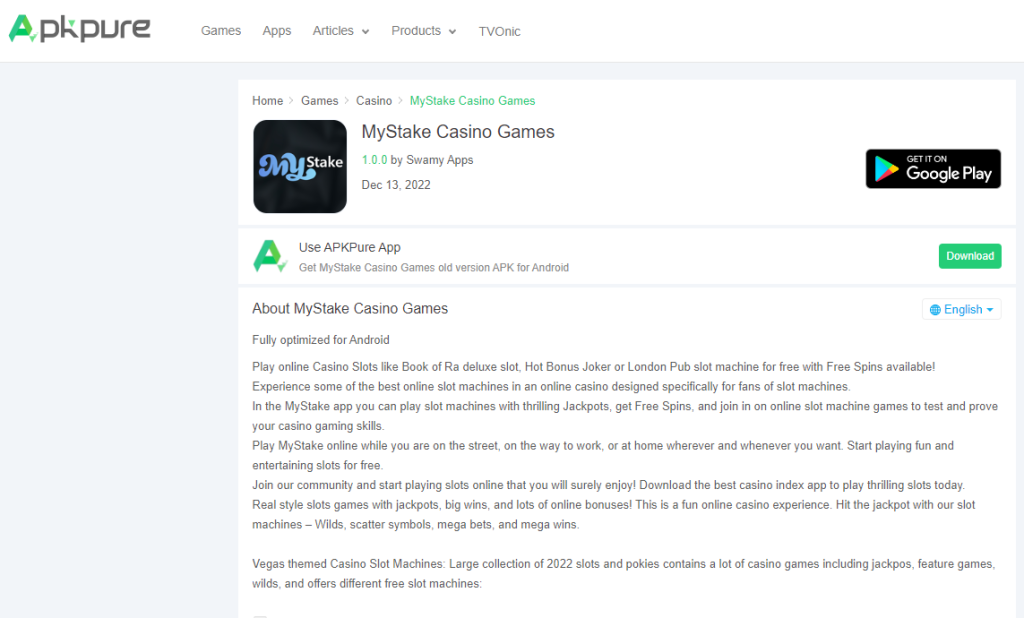 Mystake Mobile:
Mystake app is not currently available, but the casino is fully optimized for mobile devices. Players can access the casino's website on their mobile devices and play their favorite games on the go. The casino's mobile version is compatible with iOS and Android devices.
Benefits of Mystake Casino APP
Mystake app, which will be accessible in the future, will allow users to play casino games on their mobile devices. It will be very beneficial for those who enjoy playing Mystake casino games regularly.
The platform is much faster, simpler, and more convenient to use. So, when you are a regular player, of course, you will prefer the App where you need just one click to log in.
Another thing is that if you are from a country where gambling is controlled or you don't have access to certain casinos from your browser, you can simply download the app. You will be easily able to play without caring about gambling restrictions.
If you can't access Mystake from your country there are several ways for that. Read our article about How to Access Mystake casino anywhere.
Mystake doesn't have an app
Currently, Mystake casino does not have a mobile app. But players can play the games on their mobile devices by going to the casino's website. The mobile version of the casino is designed to offer a seamless gaming experience, and players can easily navigate through the site and play their favorite games.
When will the Mystake App be available?
There is no official announcement regarding the release of the Mystake casino app. But the casino constantly updates and adds new features to its website to improve the user experience. It is possible that the casino may release an app in the future, but for now, players can enjoy the mobile version of the website.